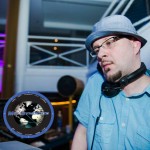 One of the most creative DJs to ever touch two turntables…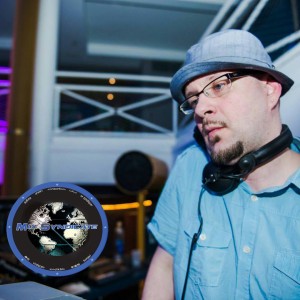 DJ Creativity truly lives up to his name. He is a veteran DJ and a seasoned producer that has worked with several platinum artists. As a DJ, Creativity's unique style is a combination of turntablizm and eclectic quick mixing that is exciting to watch and listen to! Regarded as one of the top radio mixers in the country, he has made a major mark in both the music industry and with fans alike. In 2011, DJ Creativity was awarded the "IDJ Trade Association Awards 2011 Radio DJ Of The Year" and thanks to his fans and peers was voted #17 Radio DJ/Mixer in 2011 and #8 in 2013 for Radio Facts Magazine's "Top 45 Radio DJ's & Mixers In the U.S." contest. Over the years Creativity has been an on air mixer on over 30 commercial radio stations including but not limited to major markets like Los Angeles, Boston and Las Vegas. Today, DJ Creativity can be heard on 15 radio stations in 15 different markets and formats (Top 40, Rhythmic, Old School & Urban). Rhythm 105.9 FM KRYC (Sacramento, Ca), Y 100.9 FM KSXY (Santa Rosa, Ca), 104.9 The Beat KBTE (Lubbock, Tx), 95.7 The Beat KPAT (Santa Maria, Ca) and on the infamous SUPERADIO Syndicated show "Urban New School Quick Mix" (Various Markets). He also is a mixer and the program director for the #1 internet hip hop radio station in the world Swurv Radio. In addition to radio, DJ Creativity has also been known for being on cable TV's Music Choice. For over three years his mixes aired reaching over 50 million house holds nationwide! As much as he is known for his radio presence, the buck doesn't stop there! DJ Creativity has played at countless nightclubs and venues throughout the country not to mention held down residencies at top venues in Los Angeles, Las Vegas and Austin. Again over the years, DJ Creativity has had the privledge to DJ several A-List wrap parties and celebrity weddings such as for former Baywatch star Kelly Packard and the wrap party for hit movie "America's Sweetheart" starring Julia Roberts of which Billy Crystal, Cathrine Zeta Jones and Christopher Walken were in attendance,these are a couple of his favorite that he has done.
DJ Creativity has shared the stage with platinum selling artist like Ice Cube, Slick Rick, Bone Thugz & Harmony, Too Short, The Pharcyde, Cypress Hill, DJ Quik, Mystikal ,The Sugar Hill Gang and many more. No matter if the venue has 15 people or 15,000 people, DJ Creativity always puts his best foot forward. Highly respected by the music industry as an elite DJ, DJ Creativity was chosen for the 2011 Memorial Day edition of the world famous Fader Magazine / Cornerstone Mixtape. Only "the best of the best" have had the honor of doing these mixtapes, examples include DJ Jazzy Jeff, FunkMaster Flex, Grand Master Flash, DJ Vice and the late DJ AM. DJ Creativity has also worked behind the scenes too, working as an editor for both Hits and Impact Magazine, a street team rep for Virgin Records and "West Coast Mixshow Director" of Island Def Jam. As much passion that Creativity has for DJing, that's only half. Since 1994 , DJ Creativity has been making tracks and producing several records for some well named artists as well as up and comers. Just like his love for spinning several different genres of music, the same thing can be said for his production. Pop, House ,EDM, Hip Hop, R&B, Rock and Reggae are all formats that the DJ has worked with over the last two decades. He has produced tracks for artists such as Fatman Scoop, Kardinal Official, Kuniva (D12), O.C, AZ, Juice , Cassidy, Stresmatic, Coolwadda , Young Church, Alex Young, The Outsidaz (one of Eminem's groups) , Aubrey Mikel, Fame Cohen, Carmelina (Latin El Diario NY "Mujer Destacadas 2013 Award" winner), Choclair and also The Rascalz (both are multiple Juno Award winners) and Cali Swag District (a group that gained worldwide fame from their hit "Teach Me How To Dougie") . In 2012, DJ Creativity inked a worldwide distribution deal for his label 32 Track Productions with Ingrooves/Fontana and is currently working on his ground breaking album that will be half Pop & EDM and half Hip Hop & R&B. Creativity has had videos & songs featured on MTV "Clubland", MTV "The Hive", Music Choice and countless other relevant video shows/ networks. His single "More Bottles" featuring Cali Swag District has received enormous support throughout the world with radio & club play Internationally and Overseas on stations like the world renown BBC Radio and in the USA on Syndicated Shows like The Baka Boyz Hip Hop Master Mix. This single makes the 4th record to chart on the top 300 rhythmic U.S charts. Also, currently DJ Creativity has 2 songs that he produced and are on his label are featured in the movie "Petunia" starring Thora Birch , Brittany Snow and Christine Lahti. Both songs "Snap It" & "Girl On Girl" performed by Fame Cohen are used in a nightclub scene in the movie. Recognized for his DJing and producing skills, DJ Creativity is an official Novation Artist and joined a roster that includes heavyweights like DJ Spooky, Maze, Orbital and The Dust Brothers. DJ Creativity is the President of Mix Syndicate (Formally The Bumsquad DJz) as well is a member of the elite DJ Vatican and was named a DJ Times Reporter in 2014. In 2015 DJ Creativity became an official Rane DJ!
You can find all of DJ Creativity's links herehttp://itsmyurls.com/djcreativity
DJ CREATIVITY™
PRESIDENT OF THE MIX SYNDICATE WORLDWIDE DJ VATICAN KSXY SANTA ROSA, CA KPAT SANTA MARIA, CA SUPERADIO SYNDICATED "URBAN QUICK MIX"
PROGRAM DIRECTOR FOR SWURV RADIO
DJ TIMES REPORTER
RANE DJ
NOVATION ARTIST